Mold Testing, Cleaning, and Restoration
When it comes to mold removal, it's important to remember that mold damage can have lasting effects on your home value, and more importantly, your health. Leaving mold damage untreated can potentially cause health issues for you, your family, and even your pets.
Mold testing is becoming more and more popular due to concerns from potential home buyers and home inspectors about the safety of the home and general air quality. In fact, during the sale process of a home, we work with homeowners to test for mold. If mold is discovered, we then entirely clean the mold and restore the home to its pre-mold condition. Being proactive on testing and remediation can help expedite the sales process, give the buyer peace of mind, and also prevent potential buyers from backing out due to health concerns. For these reasons and more, Duckstein Restoration is well-versed and accomplished in the complete removal of mold from a home or business.
Mold Remediation in Your Home
Mold damage is one of the most difficult challenges a homeowner can face, and to make matters worse, it's likely something that will occur at least once during the ownership of your home. From a poorly-ventilated bathroom to a small leak in the roof or flooding in the basement, water can enter your home in so many ways. When the organic materials in your home meet with this moisture, mold spores have the potential to start growing within a day's time. This mold growth is both a danger to your home (weakened structures) and to your health (asthma, allergies, and other respiratory disorders).
Another concern about mold damage occurs after a fire—when the water used to extinguish the fire moves through your home, mold damage can occur. In both minor cases of mold damage and major, whole-structure contamination, Duckstein Restoration brings its IICRC-certified 40+ years of experience to mold detection, identification, and the elimination of all traces of mold in your home.
What Causes Mold In a Home or Business?
Mold is tremendously simple to grow. Time, nutrients, and moisture is all that's needed for mold spores to grow and spread. Many times, this growth can start within 24 hours of the right ingredients coming together, and then mold can spread drastically from there—through your entire home in a very short amount of time. Often, if you are seeing mold on the walls and/or on your property, furniture, and other items around the home, the mold problem you have likely goes beyond what you can see.
Damp Windows and Bathrooms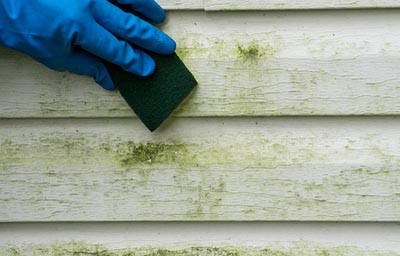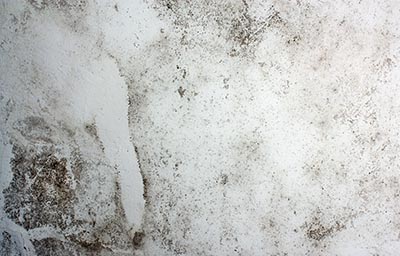 Lazy Refridgerator Practices
Mold Removal and Cleaning from Duckstein Restoration
To determine the source, type, and severity of mold growth in your home, testing must be completed. Our professional mold assessment and testing process can pinpoint causes of indoor allergies, asthma, and other health issues. Our expert, in-house crews are equipped to help you remove mold damage from your home. From one-room instances due to a small leak to house-wide occurrences of mold damage, our crews use the latest technology to "see through your walls" and non-invasively diagnose water damage in your home. We use a third-party microbial lab to analyze the samples we provide to eliminate any potential conflict of interest. Our specialists then have a wide selection of services and tools available to address and completely eliminate your specific mold problem, leaving you and your home happy and healthy.
When you call Duckstein Restoration, you can rely on:
A consultation that includes inspection and sampling
Help in working with your insurance provider
Mold containment
Moisture inspections to identify the underlying cause(s) of mold
Third-party lab testing
Safe and complete mold removal
High-powered structural drying
Removal and restoration of mold-damaged personal belongings
Mold remediation for household items
Packing and transportation of your belongings to our secure cleaning and storage facility
Structural cleaning
Demolition and reconstruction
Hydroxyl deodorizing, ozone generator and thermal fogging
In short, we'll restore your home back to its former glory with our in-house construction crews, technology-based solutions, and 40+ years of experience.
See What Others Have to Say About Our Mold Remediation
When it comes to mold removal, Pittsburgh has a lot of companies to choose from. Both restoration companies and companies that handle mold removal specifically are claiming to be the best in the business. At Duckstein Restoration, you don't have to just take our word for it—we brought in a 3rd-party independent review company to provide you with an unbiased collection of reviews from our customers.