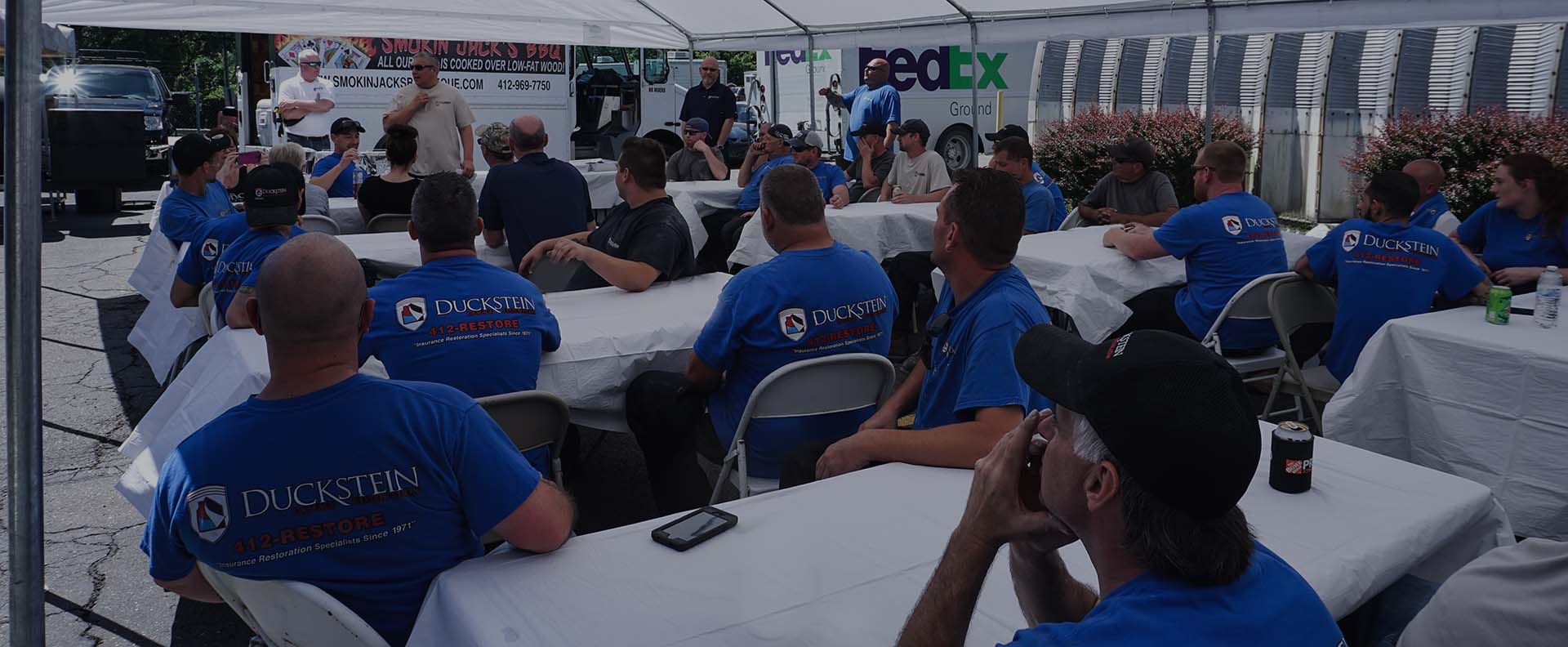 Commercial Restoration Services from Duckstein Restoration
Your commercial properties are at risk every day. From fires in apartment buildings or industrial complexes to a sprinkler system that bursts on a Friday night, we've seen it all. The good news is that when you partner with Duckstein Restoration, we can provide you with peace of mind.
When damage occurs to a home, the family that lives there can be relocated with relative ease. What happens when you have a large building full of businesses or an apartment complex filled with paying tenants? Your business will suffer without their offices or industrial spaces, and if you are a property management company, you'll not be able to collect rent for uninhabitable units. Commercial fire and water damage are significantly more complicated than what a family experiences in a residential disaster. Having a restoration partner that you know is ready to help at a moment's notice is key to not just surviving a disaster, but recovering as quickly as possible.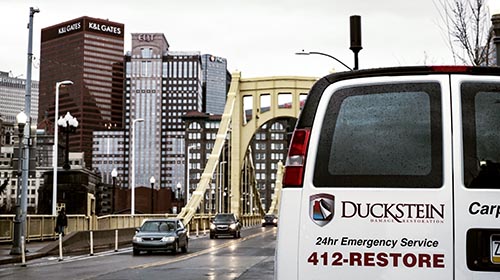 Property Management Companies
And we'd love to work with yours! Fill out the form below to learn more about our preferred pricing and why you should partner with Duckstein!
Our Commercial and Industrial Restoration Partner Advantages
There's a considerable advantage in forming a partnership with a restoration company prior to damage occurring on your property, and we invite you to consider us as your Pittsburgh-based restoration provider in a full partnership capacity. Not only will we have the opportunity to learn ahead of time about your business, your buildings and layouts, your insurance programs, and more, but we'll also provide you with our preferred partner priority when things go wrong.
As the largest restoration company in Western Pennsylvania, we have the staff on hand to handle any size disaster that you might face. We've seen everything from 18 floors of a downtown Pittsburgh luxury apartment building flooded by a broken 2" water line, to a commercial business taking on more than 60,000 gallons of water from a store above, causing thousands of products to be relocated to stop the damage from spreading.  Also, no job is too small—we're ready to respond to a leaking garbage disposal that is causing a wet spot on your carpet. Specializing in commercial business and rental property restoration, we have what it takes to get you back up and running as soon as possible. Additionally, we have a fully-staffed contents cleaning division for restoration and total loss inventory, a secure warehouse for storage, and cutting-edge technology that allows us to capture the scope of your entire damage with minimal-to-no invasive investigation.  From small leaks to large fires and floods, we'd love to partner with you and your business for all of your potential current and future restoration needs.
We Work with Pretty Much Every Insurance Company
When it comes to your insurance provider, you'll be delighted to find that Duckstein Restoration works with virtually all insurance companies. As the biggest restoration company in the Pittsburgh area, we're very well known by the insurance adjusters and they are familiar with our award-winning work. Click the button below to see if your insurance carrier is on the list: